When new users start to use Reviso, they're not necessarily aware of all of the advantages they gain in the management of their documents with our documentary manager, totally integrated with the accounting.
The usual relationship that a consultant has with his clients is often marked by a high exchange of papers, invoices, or receipts.
As a result of these old practices, the consultant/accountant has to spend a lot of time organising all these papers and registering them in their accounting system. In addition, it's very common for some documents to be lost or simply go astray.
In most cases, clients don't know how long it takes a bookkeeper or accountant to record all their invoices in their accounting systems and, therefore, do not value it.
Another problem, also very common, is that most clients take their documents to their accountant in the last days of tax filing, generating extra work for the accountant in those last days, an average of 10 to 12 hours a day easily, sometimes even more.
The use of cloud applications, with document digitisation, makes these type of problems of thing of the past, facilitating the work of consultants and making the professional relationship between accountants and their clients much more efficient and profitable.
Benefits you'll find when working with Reviso ….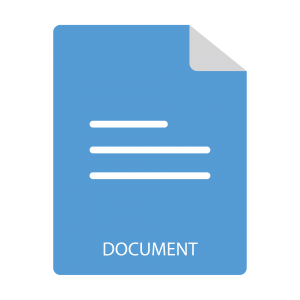 Client and bookkeeper/accountant access to the same application and the same data. It is possible to limit access to different areas of the program if desired.
The customer can use Review as a billing program. This means that all your invoices issued will be stored in Reviso, without risk of loss. In addition, the accounting entry will be automatically generated at the time the invoice is sent.
Introduction of expenses in Reviso. Depending on the client and their involvement in accounting, you can opt for different options. The customer can register the complete invoice by attaching the document to the invoice, or he can only send or upload the invoice to the document manager for the agent to process. In either case, the document is always stored in Reviso, in a safe and accessible way for both parties.
Mobile application to send documents to Reviso. With our application, available for Android and Apple, you can, very simply, take a picture of your supplier invoices, receipts or any other document and automatically send it to your subscription in Reviso. Everything is stored ready for you to create your entry.
For non-financial or accounting documents, but relative to the company, you can create different folders in the document manager and leave all files neatly stored.
All records made by one way or another in the program are immediately updated in the system . This makes the consultant able to work with customer data throughout the period and the client, for his part, can see all the reports that give information about your business, taking much greater control with very little effort.
Easy access to all data, records and documents from anywhere. Work wherever you are and access all the information you need at any time.
Listed are some of the advantages you can find in an accounting and billing application in the cloud such as Reviso. As you can see, the issues that we mentioned at the beginning, are solved with using Reviso.
By specifically reviewing the focus on collaborative work between consultant and client, from our experience, we can say that this only results in benefits for both.
If you still do not work with a program in the cloud, with document manager, you should think about trying one. You'll be surprised by all of the time that you'll save in the day to day management.