Choosing the right accounting software for your business can be a lengthy process and there is a lot to consider. If you're looking for an Accounting and Invoicing program in the cloud that not only has the core accounting requirements but also incorporates integrations and additional modules can be time consuming, making sure the right choice is made and covering all of your requirements is a big task. A lot of cloud systems give you the ability to take out a trial and test the system for yourself before you commit. But what about having the ability to discuss your requirements in a live presentation tailored for you and your company or free online training sessions?
We've made it easy for you! If you would like to sign up for any of our presentations on our online platform, just follow the steps below to register.
With our time reservation system you can attend our online webinars when it best suits you. Choose the day and time that fits in with your calendar and connect, it's as simple as that.
In addition, we also give you the possibility to choose the type of presentation you wish to attend, depending on what type of company you are, self-employed, SME or consultancy, depending on whether you want a personalised session, one to one or a general one with a group attendance.
Enter our platform of training sessions on Reviso, accounting software and online invoicing, and register.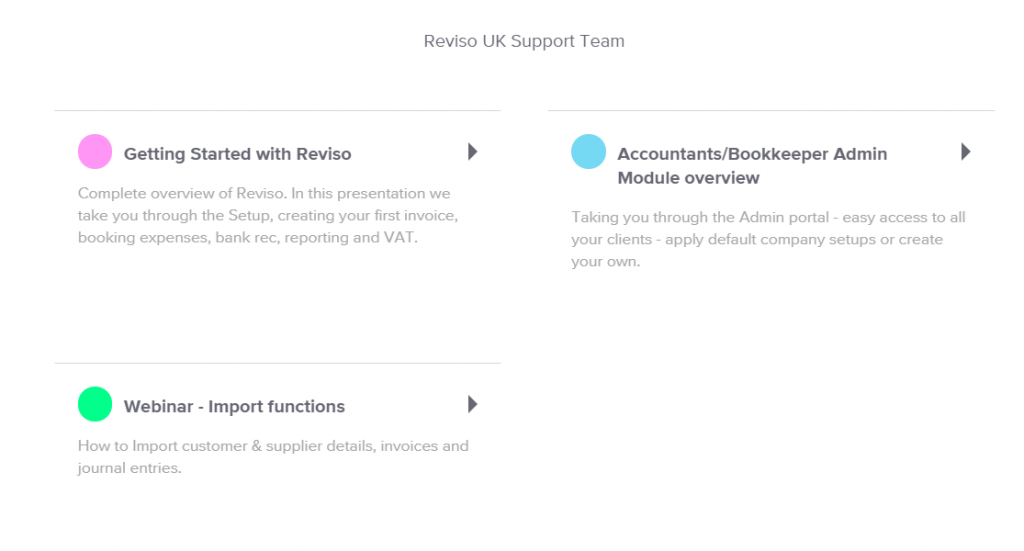 Once you've chosen the webinar you would like to join, a window will appear where you can choose the specific day and time of the training: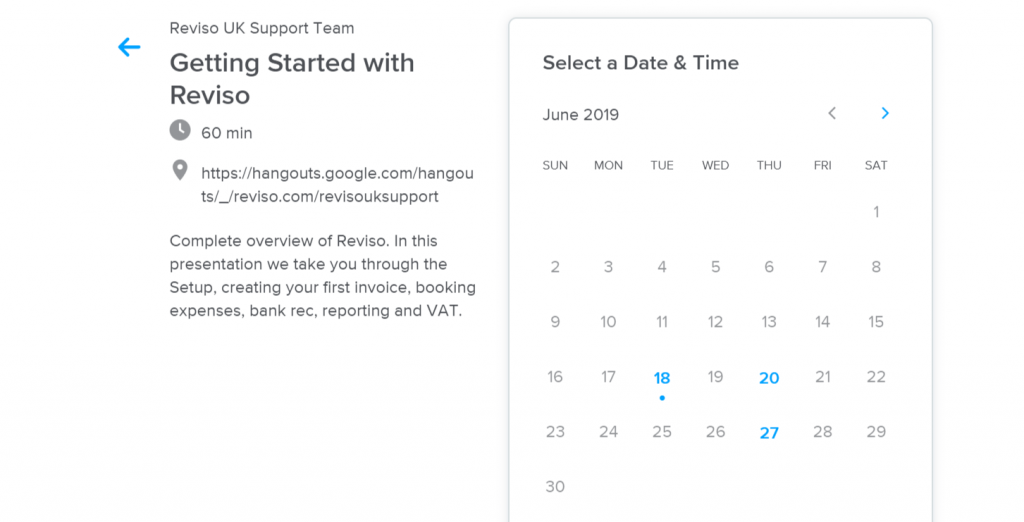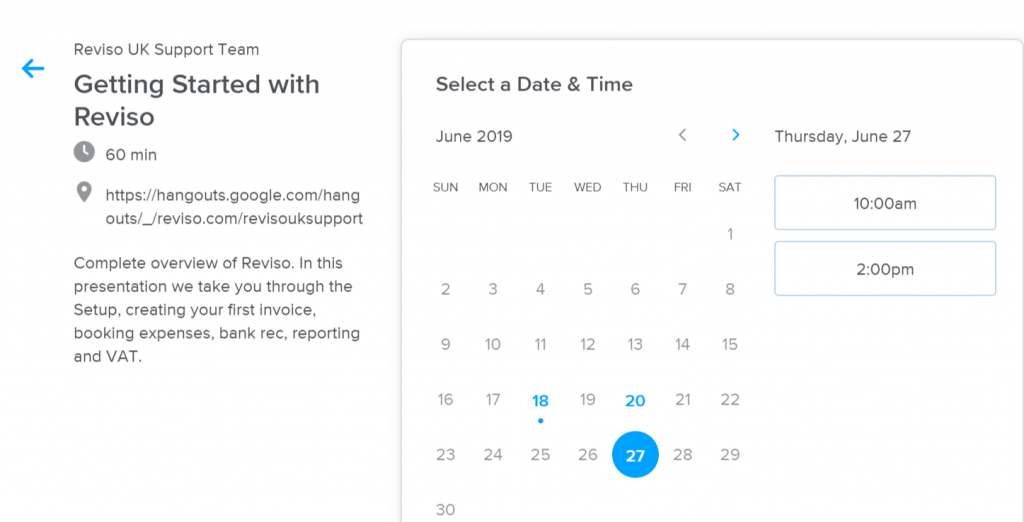 The appointment will automatically be recorded in your calendar so you don't miss it. A link is located within the event in your calendar which once clicked will give you access to the training session on the day and the chosen time. These training sessions are live and fully interactive and will give you the opportunity to see all the benefits of the application and ask any questions you may have. You can arrange your first presentation here.