Reviso's Account Categories functionality , our online management software, enables you to categorize all your account codes according to the type of account in question.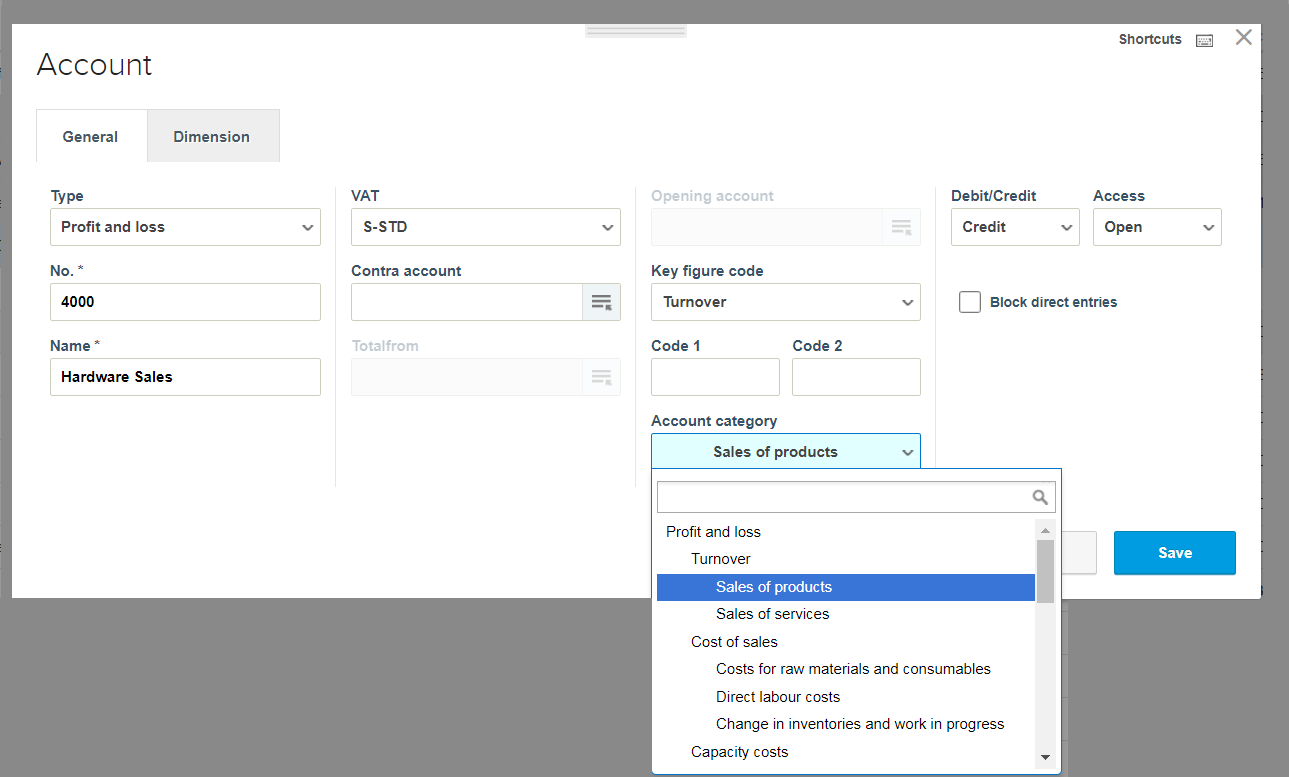 This results in the availability of a report in which you can quickly and easily view your amounts invested, expenses, income, outstanding debts and credits, etc. based on the groups of accounts.
You can assign the category you want to your accounts, so the report will show you, in a summary way, your customizable and adjustable accounting, depending on how you want to see and analyze your results.
Having your chart of accounts determined by Account Categories also enables you to have a complete overview of your accounts within the Dashboard located on the 'Home' tab.
The Dashboard is closely related to the Account Category function, in the control panel you can see, among other data, the total amount of funds due from your your customers, due to your suppliers, bank balances, sales todate, GP% etc.
These indicators are editable, but only the superuser of each company will be able to edit them.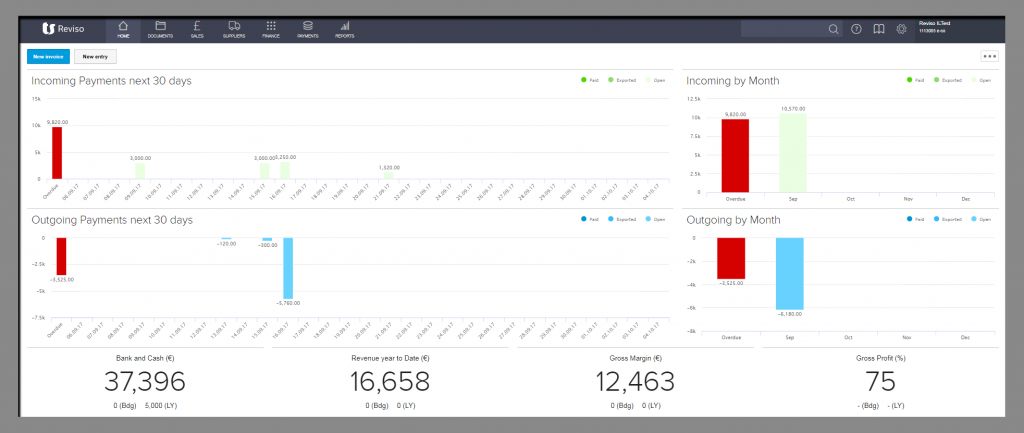 If you have installed a default setup these functions can be switched on for you automatically by our support team, just get in touch with us at help@www.reviso.com or call us on 08456 800 473. If you have installed your own chart of accounts you will need to edit and amend your chart of accounts accordingly and we can help with this.
Please contact us if you need more information about this feature or any other questions regarding our accounting software and online billing at help@www.reviso.com.