Have you taken out an agreement and now in the process of finding out how you can create and book a sales invoice?

Here's a few guidelines for you, so you can raise and book an invoice in just a few minutes.
Before you can book an invoice you need to create your customer and product – or more – depending on your product and customer list.
When these things are in order you can go ahead and create your invoice.
When you wish to create a sales invoice – click on the "Sales" tab and go to "Invoicing". In here just click on "New invoice" and put in the customer information.
Having done this click "OK" and now create your invoice line by clicking on "new invoice line" and adding the product information.
In our E-copedia you can read much more about creating and booking invoices.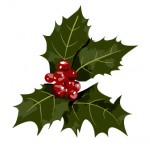 Have a euphoric weekend