Do you get paid in cash, for the products you sell and invoice to your customers? You can actually book the invoice and the payment in the same procedure, so that you don't have to book the invoice first, followed by the payment afterwards.
If you wish to book the invoice and payment in the same procedure, you have to make sure that you have created the correct type of term of payment, which allows for this, namely "Paid in cash".
Go to "Sales" -> " Setup" and then choose "Payment terms". Choose the type "Paid in cash" and enter all the other relevant information.

You also need to enter an account in the contra account field – your bank account could be a suggestion – if the payment is to be booked simultaneously with the invoice.
On your customer now enter the term of payment, "Paid in cash", before you create and book the invoice.
Once you have booked the invoice for this customer, you'll see from the customer ledger card that the invoice and the payment is now booked and matched.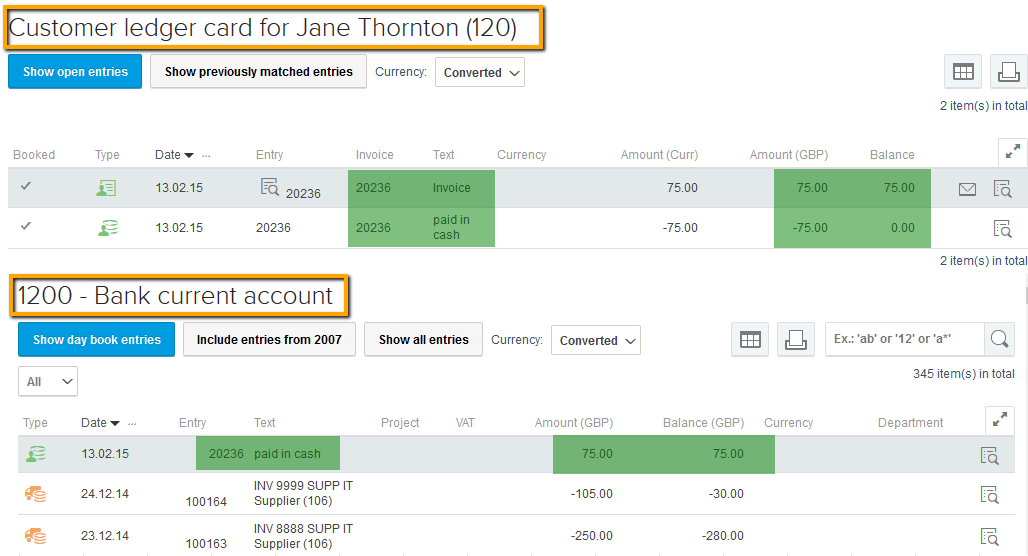 And if you look at your ledger card for the bank account you'll find that the payment is also now booked.
Have a rewarding weekend.