Today we are going to show you 5 ways to become an expert in document management. Save time in the paper file and never lose a document. Keeping all your business documents under control and in order.
1. Save everything in the same place
Storing documents from suppliers, customers, accountants, colleagues … is always a headache. Saving your documents in folders, filing cabinets and/or different applications makes it infinitely difficult to find something when you need it.
Reviso provides you with a digital file in the cloud where you can save all your documents with just one click. Create different folders and have access to all your documentation quickly. You will see how organizing documents has never been so easy.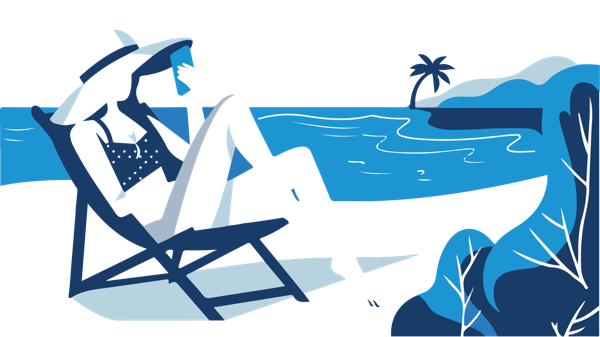 2. Access from anywhere and at any time
Imagine that your client calls you but you're not in the office to locate the document they need. With Reviso, you could even be on the beach and access your files.
All your documents are in the cloud in a secure and easily accessible way. In a matter of seconds you can access all the data you need and provide your customer with a fast and efficient service.
3. Attach documents to receipts
Attach your documents to your accounting entries and forget to guess which PDF or document belongs to each entry. Access the necessary documentation at the same time you are reviewing your accounting.
You can attach more than one document per accounting entry if you wish and share it in real time with the other users who collaborate with you within the program.
4. Capture documents on the fly
Documents are easy to lose and difficult to find. With the  mobile application Reviso expenses you can capture your documents in seconds, it is also available for iOS and Android.
Make everyone in your company use the application and send the documents quickly and easily to the cloud management program. Manage everything from the same place and never lose a document.
5. Save your supplier documents
When you receive an email from one of your suppliers, you can send the documents to Reviso with just one click . Just forward the email to your personal Reviso email and the email documents will appear in your Reviso account automatically. This way, you save time, eradicating the downloading and uploading of documents.
We hope that this blog will be useful to you and help you take advantage of the document management in Reviso, an easy to use function giving you savings on time and adding efficiency.