e-conomic UK, Spain, Germany, France and Poland is changing their name to Reviso.
In May this year, Visma, a Norwegian technology company, acquired the Scandinavian business side of e-conomic. As part of this transaction Visma also obtained the rights to the e-conomic brand. This means that e-conomic outside of Scandinavia is now a separate entity that will, over time, operate completely independent of our Nordic sister.
The first step on this journey is to change our brand name, so today we are proud to announce that from now on e-conomic UK, Spain, Germany, France, and Poland is: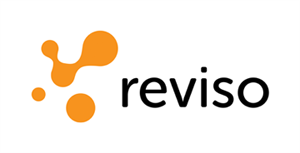 The name Reviso traces back to our Nordic heritage ("revisor" is Danish for accountant). We're hoping it will be easy to spell, pronounce, remember and that it will catch on quickly.
In the time to come we will be changing our website and our help section to incorporate and reflect our new company name.
As you can appreciate this task will take some time so, in the meantime you will still be accessing your agreement and the help section via www.e-conomic.co.uk along with the support email address of help@www.reviso.com in the normal way.
We will be keeping you fully informed of our progress with continued newsletters and blog posts giving you a completely transparent view of our progress and any changes that may affect you.
Our commitment to our product and you, our valued clients, is stronger than ever and we are working to ensure a smooth transition with the least impact.
This change provides us with the ability to invest and progress our system with new features and enhancements, while continuing to give you good service.
Should you have any questions or comments please don't hesitate to contact us at info@e-conomic.co.uk or call our support on 08456 800 473.