As an administrator when you work with your clients agreements in e-conomic do you know that you can actually "pre"approve your own entries,  so the daybook can simply be booked when you have finished entering the entries?
Instead of having to approve the entries one by one, you can simply tick a box in the daybook set up and henceforth avoid tedious and time-consuming workflows.
When you've logged on to the system and are administering a client, just go to the "Accouting" tab, click on the daybook or daybooks in question.
In the daybook you click on the blue button "Other options" and choose "daybook setup" in the dropdown menu.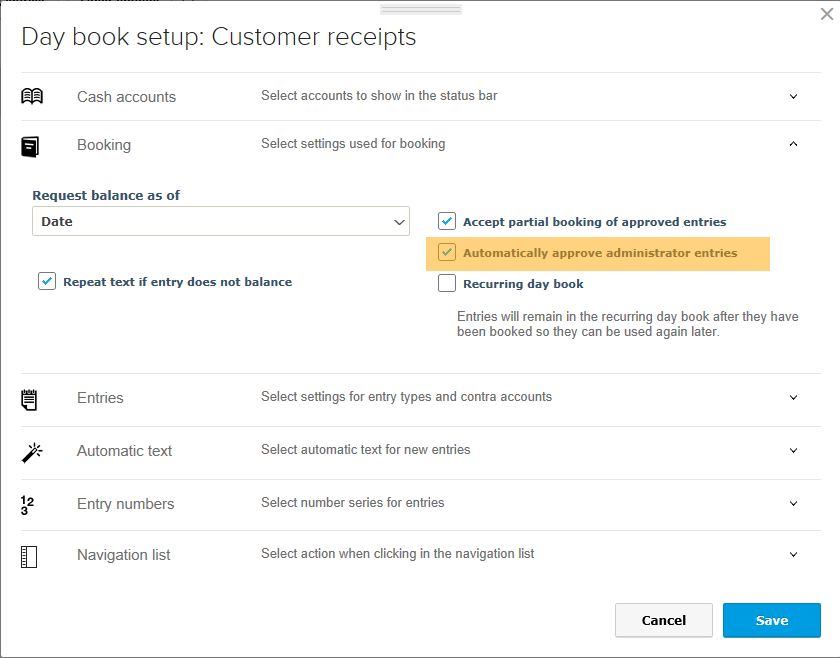 Simply tick the box "Automatically approve administrator entries" in order to have your entries "pre"approved and booked in one workflow.
In our e-copedia you can read more about daybooks and daybook setup.
Have a relaxing weekend