When you select Accounting the Account dashboard runs across the top of the screen, this lists any 3 accounts and shows the balance which is updated with booked and unbooked entries.

If you have more than one daybook as shown in the example below you can have different accounts showing within the Account Dashboard for every daybook listed. To change your current view go to Other Options > Daybook setup:-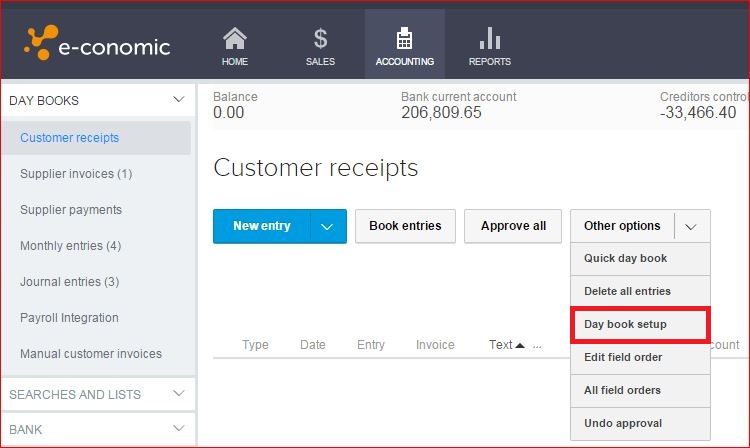 Edit the Cash account boxes by clicking on the drop down, select the account you wish to show then click save, bottom right:-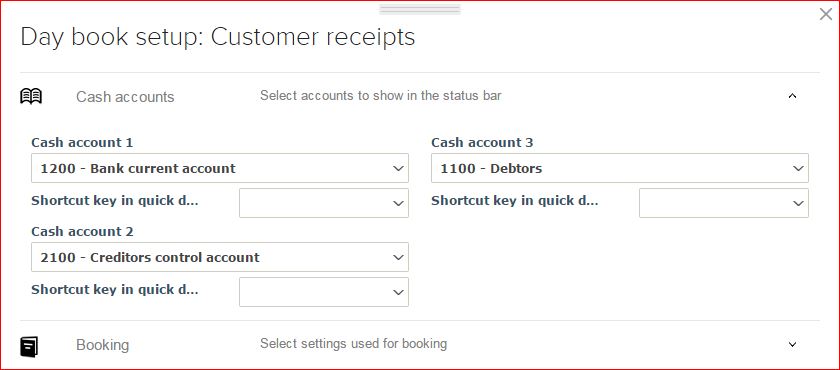 You can also view the detail of each account by clicking on the name, this will bring up the ledger card and show booked and unbooked items.
If you like this blog you may like to take a look at these:-
Want to know more about the daybooks