Have you had the opportunity to take a look at our Accounting and Invoicing program Reviso in the cloud? Also, the option to discuss your requirements by joining us live in a presentation or a free online training session?
Now we've made it easier for you! If you would like to sign up for any of our presentations on our online platform, just follow the steps below to register.
We have a new time reservation system with which you can attend our online webinars when it best suits you. Choose the day and time that fits in with your calendar and connect, it's as simple as that.
In addition, we also give you the possibility to choose the type of presentation you wish to attend, depending on what type of company you are (self-employed, SME or consultancy) or depending on whether you want a personalized session, one to one or a general one with a group attendance.
Enter our platform of training sessions on Reviso, accounting software and online invoicing, and register.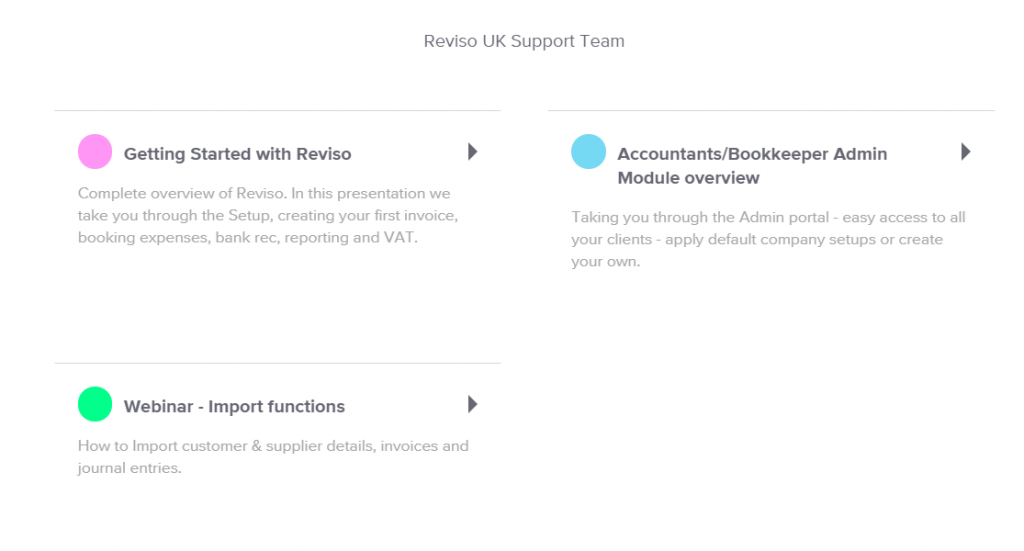 Once you've chosen the webinar you would like to join, a window will appear where you can choose the specific day and time of the training: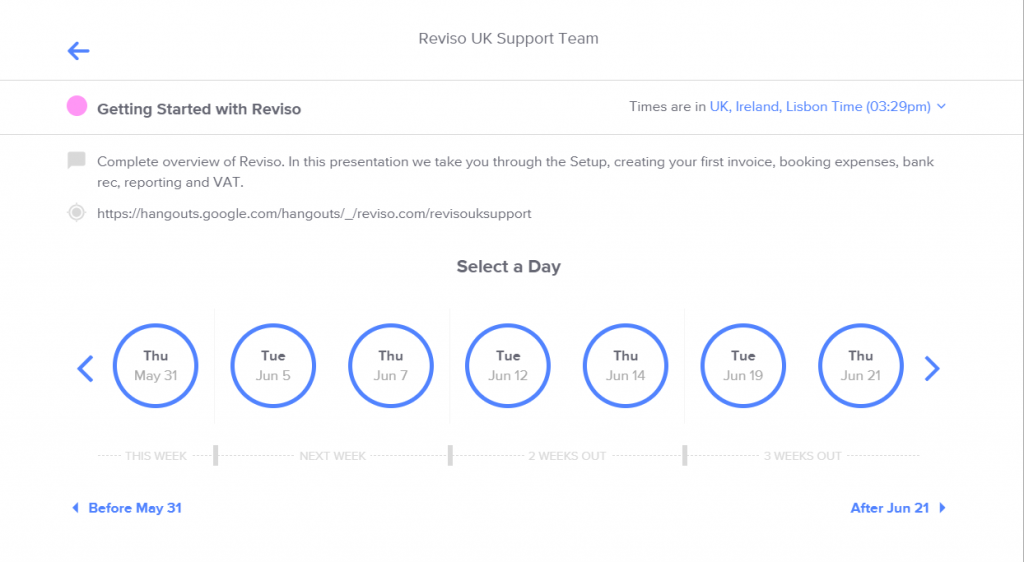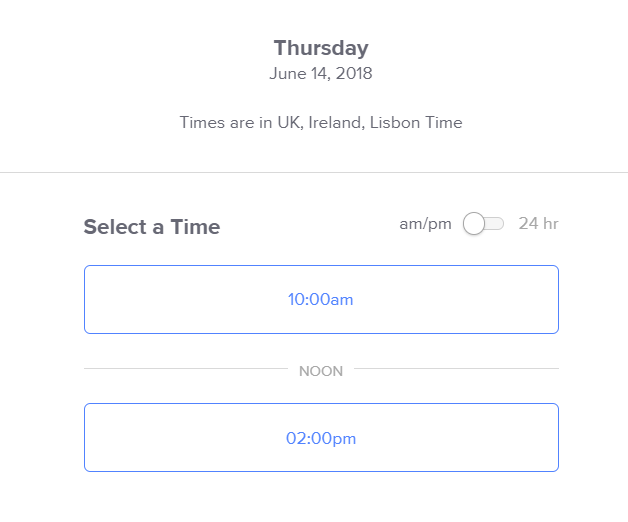 T
The appointment will automatically be recorded in your calendar so you don't miss it. A link is located within the event in your calendar which once clicked will give you access to the training session on the day and the chosen time. So, go ahead and take the opportunity of having a live and fully interactive training session. You can arrange your first presentation here.