A very important part in the decision making process when choosing your accounting management system, or any area of ​​your business, is to have the necessary help whenever you need it.
It is an essential part for any business whether your running a team or self-employed, when an investment in time and money is made you need to make sure the system you decide upon must be viewed with a long-term perspective.
It is important to know that if something happens and you need help, you will get it easily and quickly, either from within the application itself, with supporting documentation, email, through an online chat or a telephone line where you can call.
With Reviso, we are happy to say that we have all the contact points covered with help available 24/7 and for free.
Within the system itself it is possible to use online chat to communicate directly with a support person, send your query and receive a response at the same time you are using the program.
This is a very useful function with which you can get answers to your questions in a quick and easy way.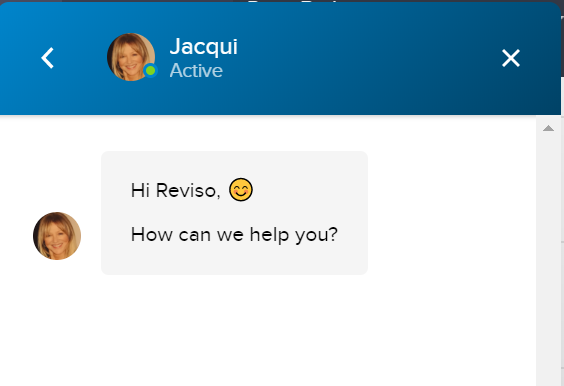 Another option with which we have very good results when a company wants to know more about our program, or even for existing clients who want to delve into a specific module or function, are free online presentations. You can sign up for any of our presentations through our website for a session with an expert in our system.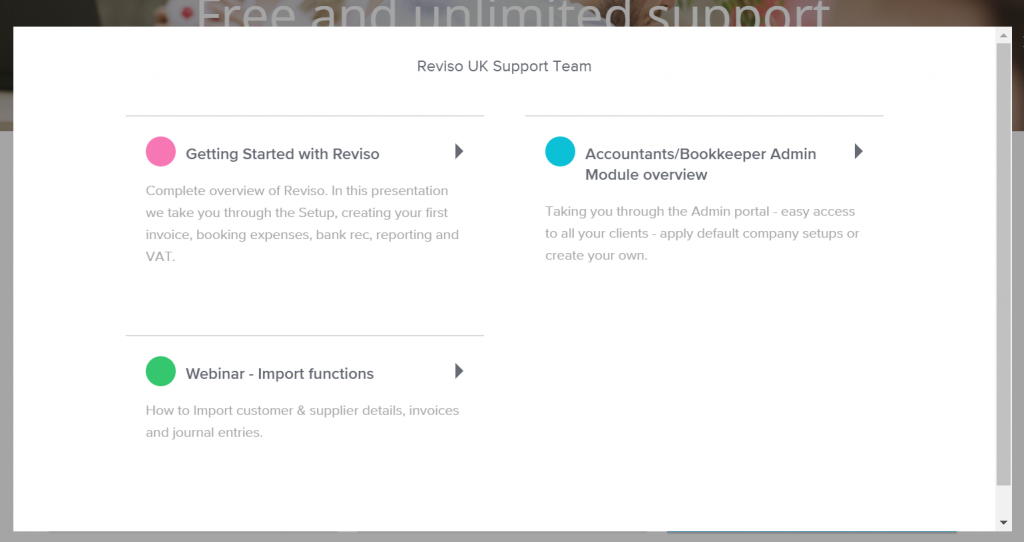 You can select the online presentation in which you would like to participate and choose the day and time that best suits you. You can register for more than one presentation according to your needs, accessing an interactive and personalized session for you. If you have a specific question, you can ask directly to the presenter and talk about any specific process or need for your business.