In your day to day business, sending out many invoices, you find yourself in need of also making the odd credit note from time to time, and this you can do in two different ways in your agreement.
The fastest and easiest way to make a credit note is by creating the credit note from the already booked invoice, which you can find in the archive.
Go to the archive and simply put in your search criteria to find the invoice in question.
When you have found the invoice, click on the "credit" icon – the invoice will now be converted to a credit note and you are automatically taken to the current invoice menu.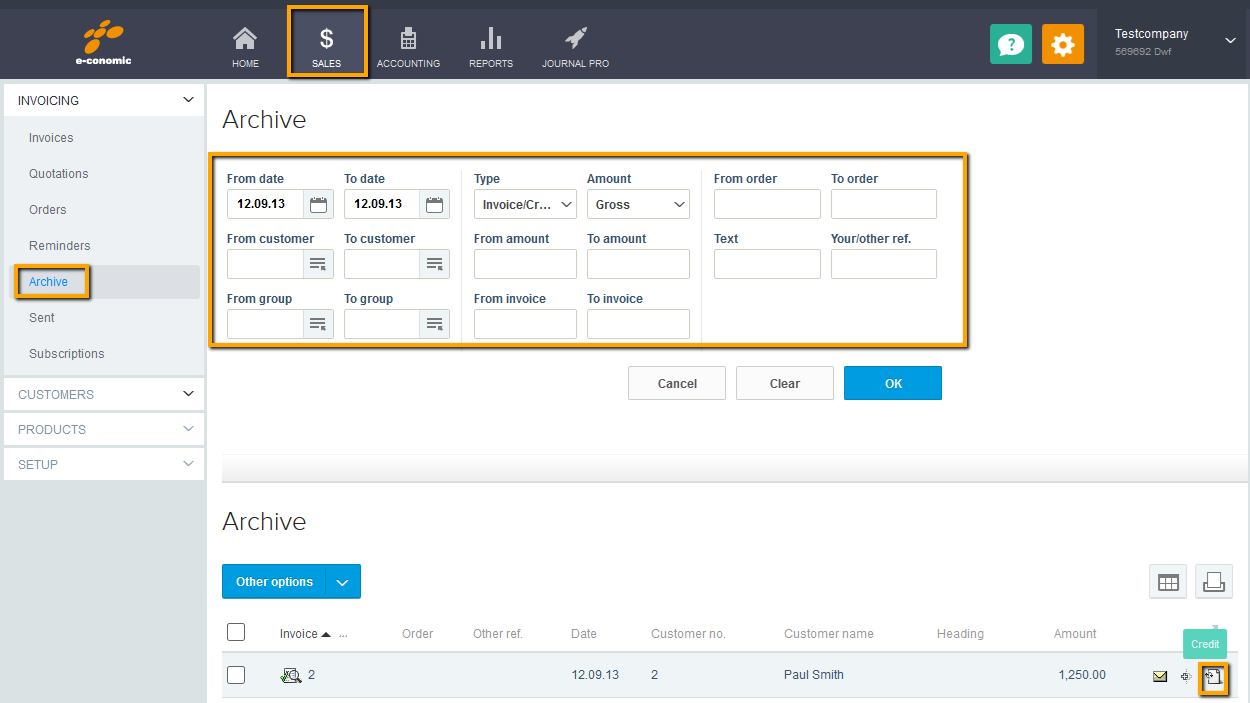 The credit note is an exact copy of your previous invoice and if the credit note is to your satisfaction simply click on the button "book and send". The credit note can be found in the archive or on the customer ledger card once it's booked.
If you need to make adjustments to the credit note – changing the amount or the number of items – simply click on the edit icon and make your changes accordingly. When you have made your changes now click ok and click on the "book and send" button.
In our e-copedia you can read more about how to make your credit note.
Have a enthusiastic weekend.