With a New Year now upon us a lot of companies will be looking to start closing off the previous financial year, preparing year end accounts and reports in preparation to start processing in the new financial year.
With pretty much all companies, having the ability to continue your business and account for sales and costs in the new year without having to wait to close the previous year is paramount. Keeping your business going and being able to account for all entries old and new is an important function within any accounting system.
Creating a New Financial Year
To create a new accounting year and enter transactions while still having the ability to post into a prior year is one of the many individual functions of Reviso.
When you login to Reviso in the New Year and you haven't created your new financial year you will see this screen, prompting you to create a new financial year…..by clicking save the system automatically creates the new financial year for you.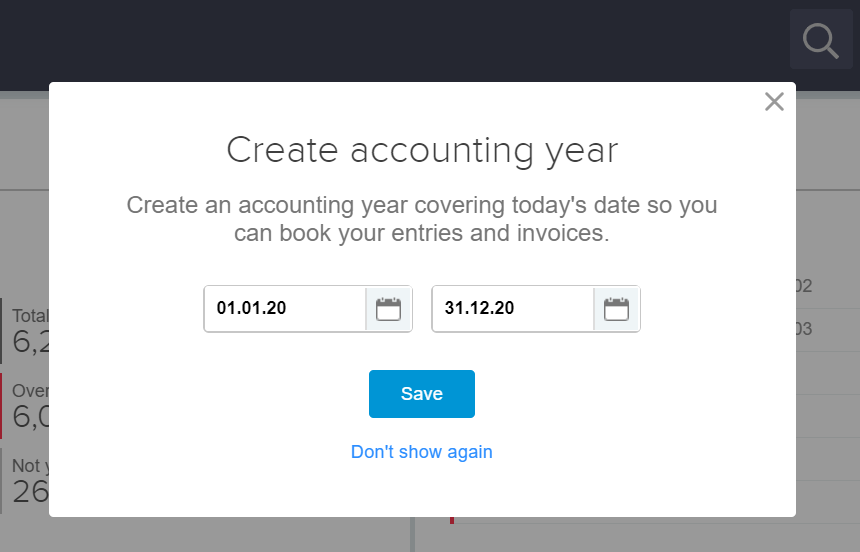 Alternatively, you can go to Settings > Finance > Accounting Years. Click on New accounting year > this will prompt you with a new year based on your previously listed years….

Number Series
Another area to consider is to change the number series as this will revert back for each year, so, if you need to change the number you can do this via Settings > Categories & Units > Number series > select the accounting year from the dropdown to the right and then click on the highlighted box whereby you can adjust the numbering sequence….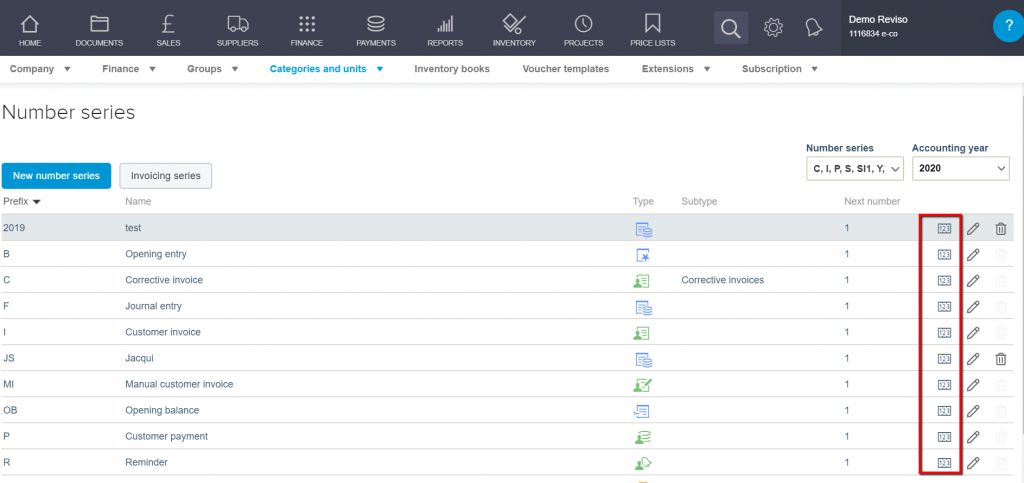 These and many more functions are explained within our comprehensive online help or you can message us from within your Reviso agreement or call our support on 08456 800 473.