One of the first pieces of information entered into your Reviso agreement are your company details and these are contained within the section Master Information this is located by selecting Settings > all settings > Company and then Master information.
Within this section your company name, address, contact email, phone number etc are held and this information is then reflected on any sales invoices you raise. Your bank information is also held here so, if your bank account details should change at any time you will need to amend the details held here as this information is also shown on the sales invoices you email out to your customers along with any statements/reminders you may send out.
Also found here is the email address you wish Reviso to send your invoice to. Any of these areas can be edited….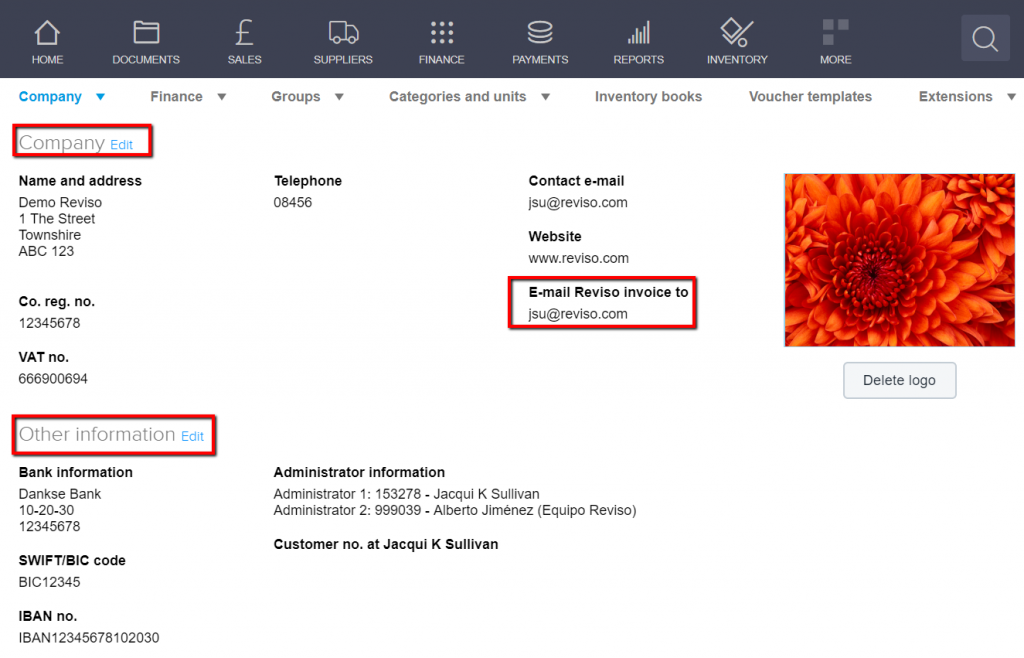 You can also see any invoices that we have emailed to you as a copy of these are saved within your agreement within Settings > All settings > Subscription > Subscription status > > Other options > Show invoices from Reviso……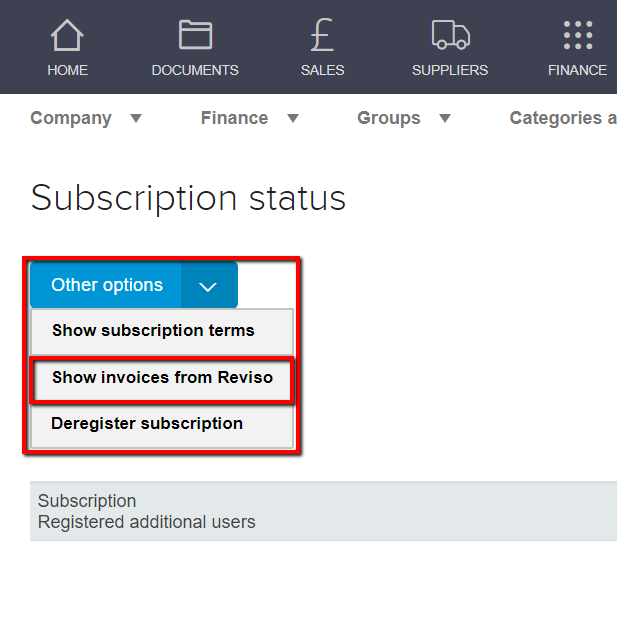 A record of all invoices are held here in pdf format which can be downloaded should you need to refer to them or need a copy for your records…..