We have released a new mobile application ! View the management of your business from anywhere from your mobile. From now on, with the Reviso Business Overview app you will be able to monitor the most important KPI's relating to your bunsines at all times and in real time.
With the new Business Overview app you can see at any time the most up-to-date information about your business . You can customize the KPI's you want to see in the application, giving you insight and control to the most relevant information of the company at all times.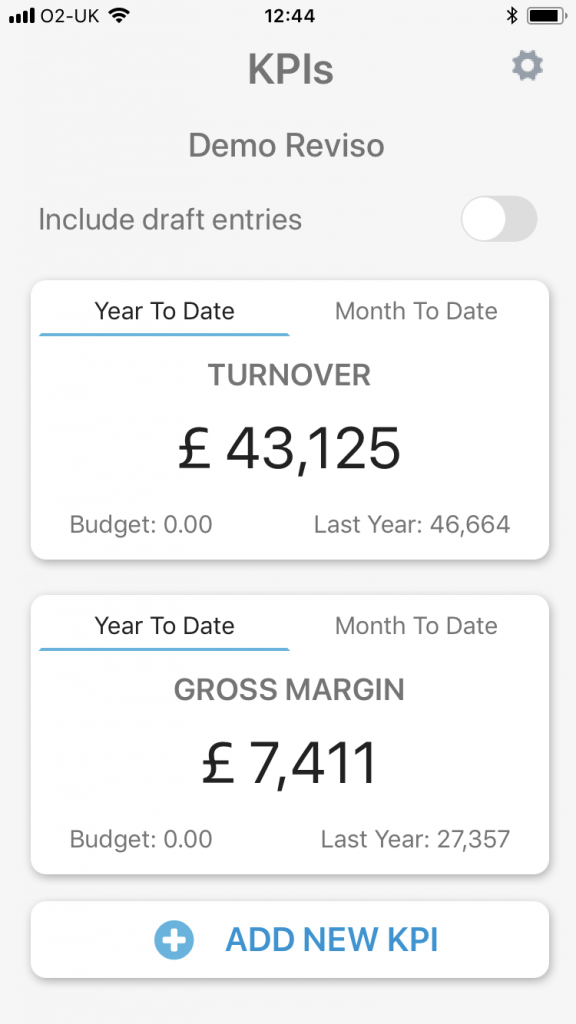 You can see the comparison with the previous year and even with the data budgeted for the current year. Information about the current year or the current month, you decide what you want to see at each moment and the order in which you want to see the information.
Available for iOS and Android for free. Get direct access to all your Reviso data and start to know what happens in your company at all times.
The application is very intuitive and easy to use, if you have any questions, you can check our help article and see how to use the application step by step.