Monitoring and taking control of your cashflow is a very serious business, without strict controls it's not long before cashflow is out of control and you're left wondering how did this happen? For SME's and self-employeed making sure your clients pay on time and in full can be stressful and make or break for your business.
Having the right controls and giving your clients the ability to pay whether by credit/debit card or direct into your business bank account is part of this and the other part is making sure you are aware of exactly what is outstanding. As your sales increase and your business takes off sometimes the actual collection of debts is overlooked so it's essential to make sure you have a system in place to deal with overdue invoices.
Online applications to take control of your cashflow
There are several ways you can do this and keep in touch with your business finances and no better than a cloud system as this gives you uptodate real time information so that when you're away from the office you still have access to all your customers details, balances etc. A mobile sales app not only gives you the ability to create sales invoices on the go but also real time information about the customer and any outstanding balances, this way you are in a position to collect payment as the same time as your next order….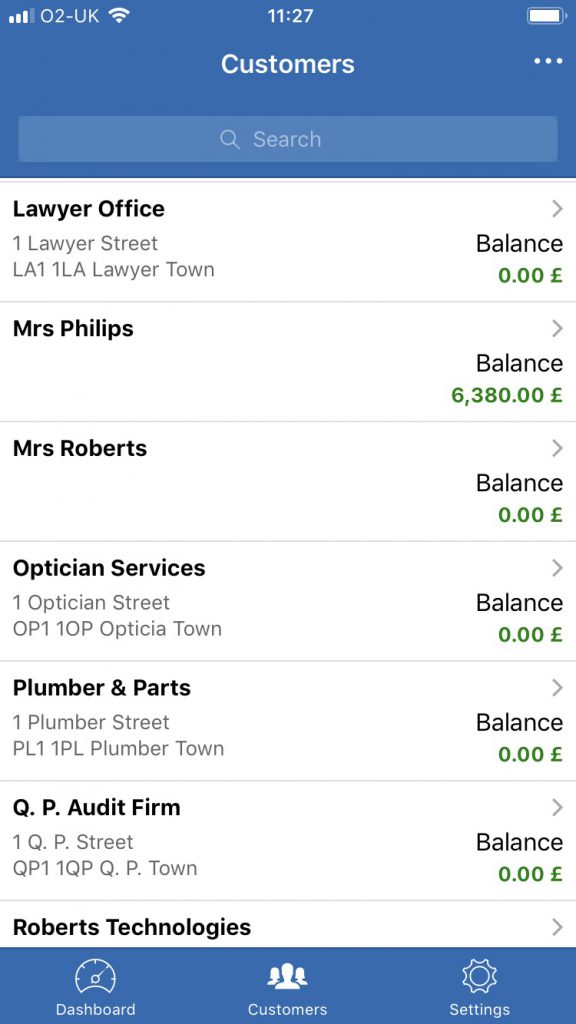 Dunning letters
Creating dunning letters can be a lengthy process, and making sure it goes to the right person even more so, with a cloud accounting system standard letters can be produced, emailed out to several addresses, read receipts added and supporting documents included all of this processed electronically and a record placed against the customer ledgercard giving your the ability to monitor activity and if necessary add interest to overdue amounts. Full online automation of these processes saves you so much time and can be achieved effortlessly….with Reviso advising customers of overdue amounts and including payment links in the email or document ensures that collecting outstanding balances is a quick and easy process.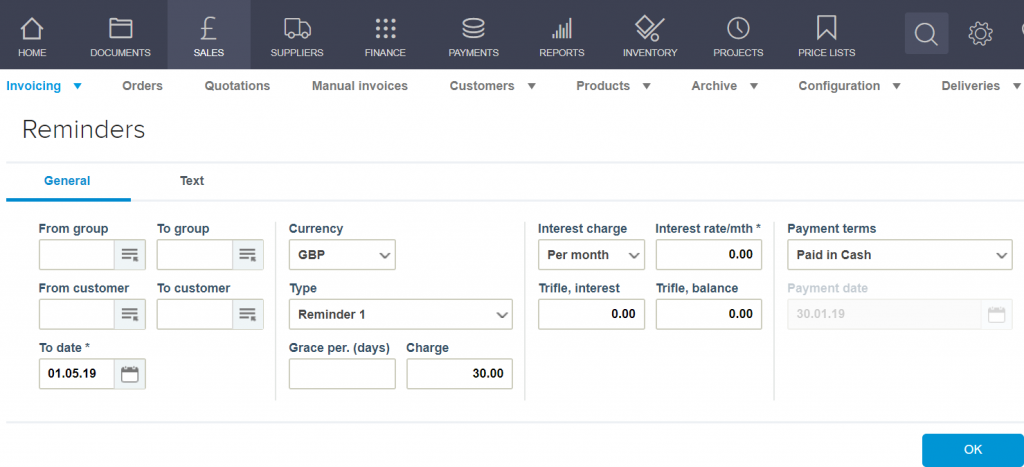 These functions can be determined by the user profile giving either you or your Accountant/bookeeper control of the process freeing up your time to deal with the  entrepreneurial side of the business with the knowledge and confidence that your cashflow is being managed successfully while all the time having access to the system anytime and anywhere.