Installing & using the free Reviso expenses mobile app is not only easy but saves you so much time and effort. Keeping track of receipts while out and about can be a task in itself, taking a quick photo on your phone and uploading direct into your Reviso agreement means it's captured and safe and ready for you or your bookkeeper to process the transaction.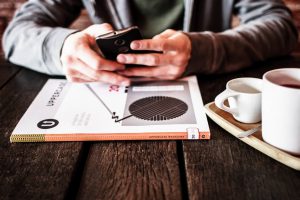 With the Reviso app you can capture your expenses and documents quickly and in a very simple way. Install the app from Google Play or App Store to your mobile phone, login using your Reviso account and start capturing expenses.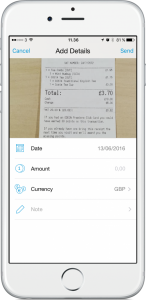 1. Take a picture of your expenses using the app
2. Add a short text to the expenses and optionally date, amount, currency for later use
3. Send the expenses to your Reviso account, ready for booking
When you login into your Reviso agreement, you will find all the pictures that you sent from the app inside the Scanning – Unprocessed menu option. From here, you can manage all the documents without looking for the information in a pile of papers.
By using the free app, you will save a lot of time, which you could use on something more valuable for your company.
The app is available for Apple and Android. You can even download it for your tablet too. You can find it in the app store under the name of `Reviso Expenses´.
Manage your expenses from anywhere. What are you waiting for? Try it!