Bank reconciliation is not an accounting process as such, but a quality control mechanism for our accounting, consisting of comparing the amounts recorded in the treasury accounts with the movements in our bank or cash accounts.
This is done to ensure that any banking operation derived from the activity of the company is correctly reflected in our accounting.
Ensuring a bank reconciliation has been completed is essential in the accounting of all SMEs and startups and any business for that matter.
As in the entire accounting process, we have undergone a profound transformation thanks to the new information technologies that have facilitated the possibility of a more comfortable, quick and simple bank reconciliation.
Most, not to say all of the accounting programs, allow a bank reconciliation from the program itself, allowing to point out or mark those bank entries that are correctly reflected in the accounting.
A few years ago, this comparison had to be made with a list of banking movements external to the program, which implied a slower and tedious work at hand.
The new generation of accounting software, especially the online or cloud accounting programs, have incorporated new processes that allow a much faster bank reconciliation, using mainly two processes:
1) The import of data into the program of the bank statement entries, normally, through a file extracted from our online banking.
2) With the automatic loading of the entries from the bank statement through an automatic connection with the bank to our accounting program. This second option usually requires that we work with a cloud accounting program or at least operate online.
This import or automatic loading of data allows, normally, to have the two listings on the screen, registered movements in accounting and movements of the bank statement. From here it will be necessary to either select the matching movements or to order the program to carry out an automatic bank reconciliation by locating the matching entries.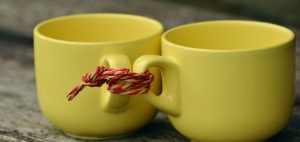 In practice, it is usually necessary to use a combination of both procedures, since the program will not normally be able to identify 100% of the matches between posted entries and the bank statement.
Other programs allow the creation of an accounting entry from the bank statement. Once the data of this extract has been loaded, the program generates a template of the accounting entry with the bank entry already entered for each movement in account, remaining pending by entering the counterpart of the entry, either an expense, provider, customer, etc.
With this mechanism, any entry we make will already be reconciled at source, which saves us the subsequent task of storing the records.
Finally, there are also systems, usually ERPs, which can search and locate in the accounting amounts or concepts similar to those that appear in the extract and, with that information, automatically make the accounting entry completely.
We will have to be careful with this option and, even if it is an automatic process, always check that the accounting entries made are correctly.