If you are an accountant and want to manage several companies within Reviso, you must register for the administrator module. 

The administrator module is multi-enterprise and multi-user.  Therefore, you can create as many additional companies and users (your employees) as you need.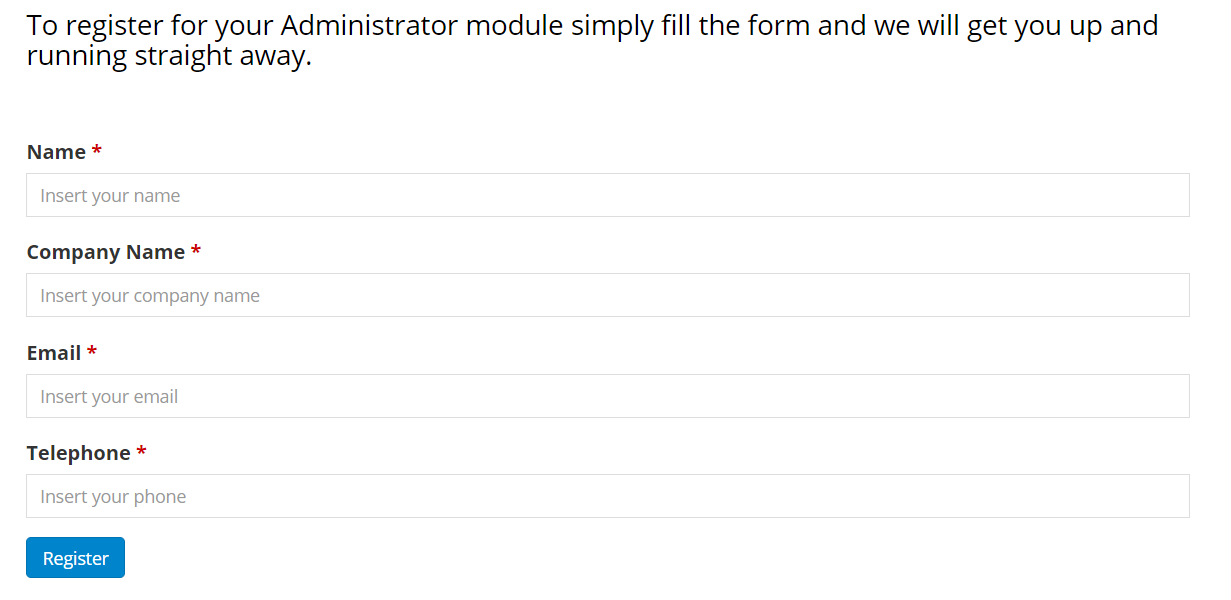 Once you complete this form we will contact you to register as an administrator, so it is important that your contact information such as phone number or at least e-mail is correct. 

How much does the administrator module cost?

To register as an administrator is completely free of charge. We charge for the number of companies involved in the administrator module.

The cost of each additional company will vary depending on the total amount of companies that have registered in Reviso. To know more about the details, we recommend you to contact us, either by e-mail or via phone at 08456 800 473.