When charging your customers, Reviso enables you to send them invoices via e-mail whenever you need to.

Reviso saves records of these sent e-mails, so you can anytime check, whether the invoice you sent has reached your customer, or even if he /she has opened the attached document.
Access to e-mails sent to your customers
Just go to Sales > Archive > Sent e-mails. To simplify your search, so you can find the relevant information as quickly as possible, we provide you with a few search fields such as content, recipient and subject.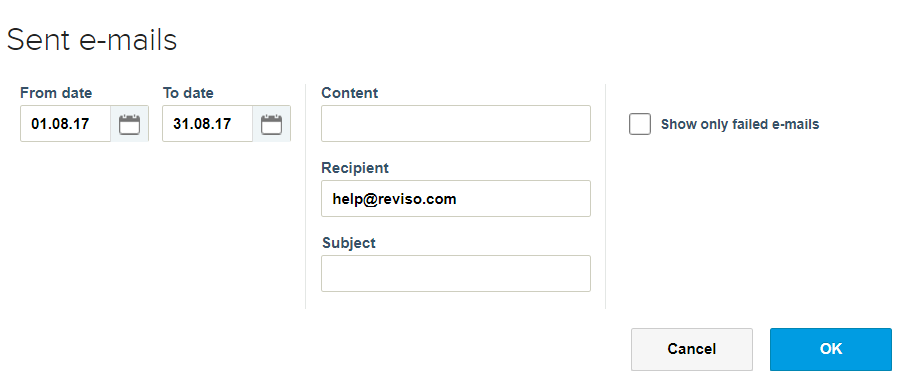 Once you define your preferences, click OK. If you want to see the whole list of sent e-mails, leave all the search fields blank and click OK.

As you can see on your list of sent e-mails, the column called Status shows you, if your e-mail has been sent, received or even opened by your customer.

Icons that appear on the right side allow you to resend an e-mail as well as see to which recipient it was sent. It is very useful since you can check if it was sent to the right person or e-mail address.
Please contact us, if you have any further questions. We will be happy to help you.