The master information or Company information of your subscription refers to your company. This information is important since it will appear on the invoices that you send to your customers.

Just watch the video tutorial on our YouTube channel.
How to edit master information?
Go to Settings > Company > Master Information.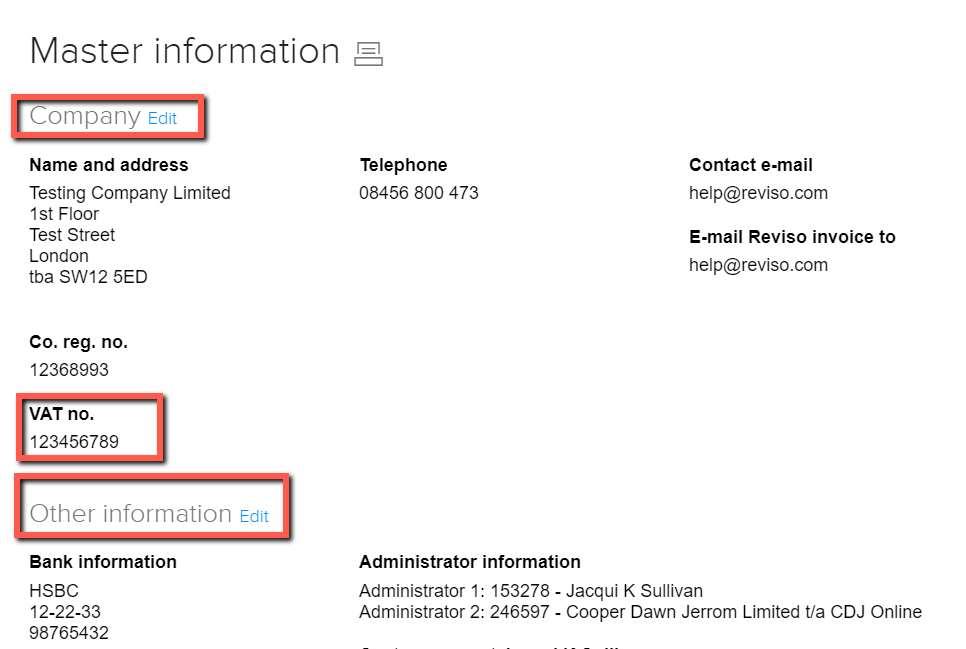 In case you want us to contact you, your contact information will be useful to us.

Other information is regarding your bank information, which will also appear on your invoices informing your customers in case they pay by a bank transfer. Also, please ensure you VAT Registration is correctly entered and not prefixed with GB etc, if your registration is not entered correctly your return will not be transmitted to HMRC successfully.

The bank information is also used for bank remittances and payments of your customers and suppliers.
If you have any further questions, please do not hesitate to contact us.