Once you decide to register in Reviso, you do not need to enter any bank or credit card information. In Reviso we offer several methods of payment and you are the one, who decides which one to use.

Just watch this video tutorial on our YouTube channel.
How to pay for Reviso subscription?
Direct debit
The first payment method available is direct debit. In this case, it is necessary for you to expressly request this type of payment for the Reviso subscription.
We will send you a form to be filled out with the bank information and your signature.
Once we receive the completed form, the newly issued invoices will directly reach your bank. Then you do not have to worry about making transfers, expiration and payment reminders, etc.
Pay by card
Another option is to pay by card through our payment gateway.  The invoice usually entails a link to our online payment gateway. Additionally, you can find the link on our website or right here.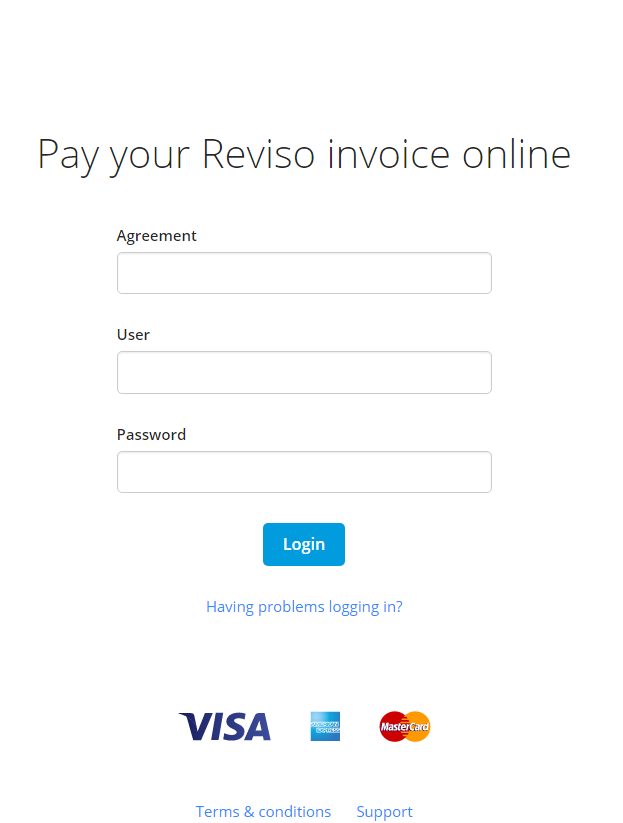 To access the online payment, you must fill in the contact details. 

Bank transfer

The third and last payment method available is the bank transfer.

Our bank details appear on the bottom of the invoice that you will receive as well as on our website.

If you have any further questions, please do not hesitate to contact us.