As a Reviso Superuser or user you have free access to a Google Sheets add-on called Reviso for Google sheets and Accounting Categories will need to be activated. If you don't currently have this functionality please contact support at help@www.reviso.com and we can activate this for you.
With the add-on, you can import lists of data into your Google Sheets spreadsheets, and you can use our custom formula to import specific numbers directly into your spreadsheet. This gives you powerful reporting abilities.
The Google Sheets add-on is currently only available in English.
How to install the add-on
Either click this link: Reviso sheets and install, or if inside a Google Sheet, go to Add-ons in the top menu and choose Get Add-ons. Search for Reviso. When installed "Reviso for Google Sheets" should show up in the Add-ons menu as seen here: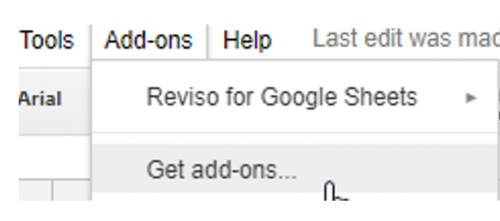 How to connect your spreadsheet to your Reviso Account
Reviso in Sheets uses the secure token access that we use for our REST API. This means that your data is transferred securely from Reviso to your sheets.
In the Reviso for Google Sheets menu the first item is "Connect Reviso account".

This will open a new tab in your browser with a secure login for Reviso.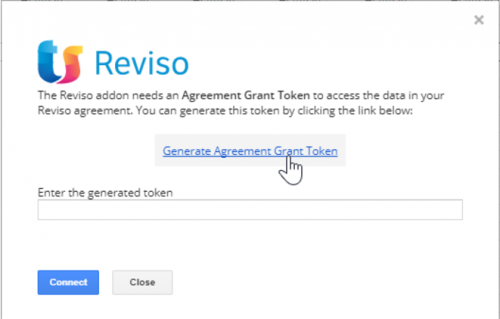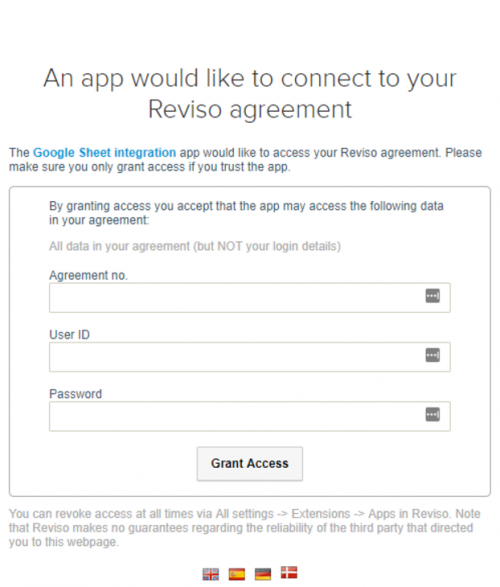 Login with the agreement number and user detail for the agreement that you want to access from your spreadsheet and you will be shown a token which grants the specific spreadsheet to the specific Reviso Agreement.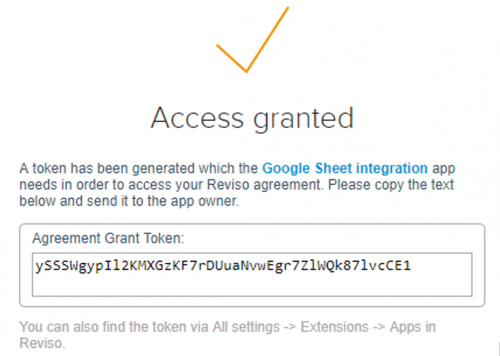 Copy the token and go back to your spreadsheet and paste it in the "Enter the generate token" field and press Connect.
You will get a message like this when the successful link has been made:

You are now ready to use the Add-on.
The link between spreadsheet and Reviso is secure, but for further security, you will have to manage access to your Google Sheet with the Reviso data access. This is done through the Share button at the top right inside the Google Sheet. Press the Share button and click advanced to see a list of, and possibly edit, who has access to your spreadsheet.