With Reviso mobile app you can manage your expenses and documents very easily, quickly and efficiently. Download the app, log in with the same access data and start using it.

Once you download the application to your mobile phone, follow a few simple steps to send your documents to Reviso.

Take a photo of your receipt/documents with the app.

Add a brief description to your expenses. You can add the date, amount and currency later.

Send it. Your photo and data will be available in your Reviso just in a few seconds.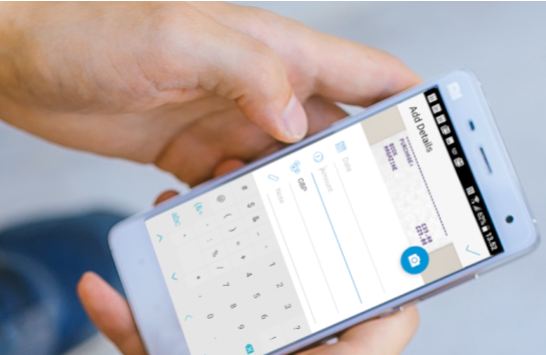 When you access your Reviso account, you will find all the photos you have submitted within the Documents tab. Here you will be able to manage all the documents without having to search loads of papers that you have been accumulating.

We are sure that if you use our app, you will save a lot of work and time, which you can use to add much more value to your company.

Reviso mobile app can only be used individually by the companies, in other words, it will not let you access it as an adviser/administrator.

If you have any problems accessing the app, please contact us.

Where to download Reviso app?
No matter if you have an iPhone, iPad or Android, the app is available for all devices. You can find it in your App Store / Google Play under the name Reviso Expenses.
Just click on one of the following options:



If you have any problems accessing the app, please contact us.