The following summary provides an overview of all the features of Reviso.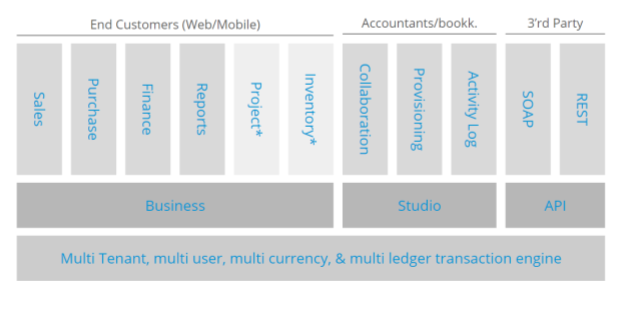 Functions for Companies and Self-Employed
Sales: Customers, quotations, orders, invoices, credit notes, various series of invoices, reminders, unpaid invoices, the design of invoice templates.
Accounting: Customer receipts, supplier invoices, supplier payments, journal entries, payroll integration, manual customer invoices, chart of accounts, remittance advice, bank reconciliation, predefined templates, unlimited attachments.
Reports: Generation of financial statements, profit and loss report, balance sheets, budget, ledger cards, aged debtors, sales and purchase statistics, and control account reconciliation
Add-on-Modules: Reviso provides you with a unique ability to grow al

on

gside your business, so your needs are met and your expectati

on

s superseded. Add-on-Modules include dimensions/departments, project accounting, inventory, subscription, prepayments, accruals, and asset management.
Functions for Administrators
As an accountant or external bookkeeper, you will be given an online administrator module where you have access to your customers' accounts.
Collaborative: Reviso allows you to work with clients much more easily and efficiently by providing the most complex tasks to the administrator and leaving the client with the simplest. Daily updated accounting data gives your client added value by working collaboratively, being able to check how his business is going on a daily basis.
Business management: Reviso enables you to create and manage as many companies as needed, being able to apply the configurations of an existing company to the new ones (account chart, VAT codes, etc.), or starting from scratch.
Activity Log: Actions performed in Reviso (access, edits, deletions, creations, etc.) are registered for every client and company. All of the information can be consulted at any time.
If you have any questions, please do not hesitate to contact us.